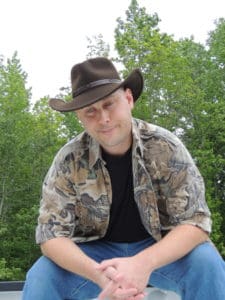 As a graduate of Florida State University, I've written in a variety of arenas ranging from public health to news and sports. When it comes to my fictional work, however, I'm a firm believer that nothing shapes an author's writing like experience. That's why I credit my tenures in radio, law enforcement, and military contracting for much of my inspiration, plus the legion of family and friends who've stood with me along the way.
Beyond writing, I'm an avid fan of audiobooks (I'm legally blind) and the outdoors. It's also not uncommon to find me at a ballgame, a concert, or somewhere out by a grill.
I'm an active member of the Science Fiction & Fantasy Writers of America and a resident of Durham, North Carolina — but I'll always be a "Florida boy" at heart.