Exclusive Stories For Exclusive Readers!
---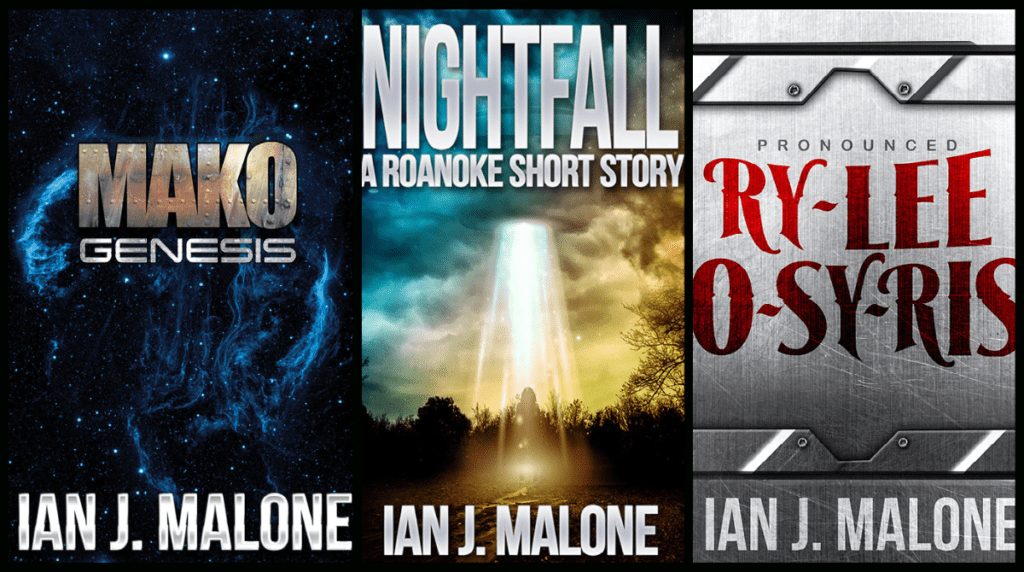 By signing up for my email list, you'll be among the first to know about new book releases, events, and upcoming promotions. You'll also receive three short stories for FREE!
NOTE: These stories are not available to the public. They are available only to email subscribers as my way of saying "thank you" for supporting my work.
No spam. Just news.
I only send emails when there is news, or I have something to share (i.e. new short stories, covers, etc.). Heaven knows we've got enough span on the internet as it is.
---
Get Three Great Stories for FREE!
Sign up below and get started with some fantastic reads.
Mako: Genesis
"It's just a game, right? An escape." That was Link's thought as always when he plugged in for Assault's nineteenth mission. In retrospect, neither he nor his squadmates could've ever known what started that night. Real life was about to get real interesting.
Pronounced Ry-Lee O-Sy-Ris
Terry Van Zant sat alone in his office, running through paperwork in preparation for the single most critical mission of his life. The destination: Karma Station. The objective: Recruit help for the Rukori Freedom Corps.
Nightfall: A Roanoke Short Story
On a cold November night in 1587, 108 colonists stood starving and alone on the shores of Roanoke Island, their eyes fixed on the heavens as something magnificent and terrifying descended from above.