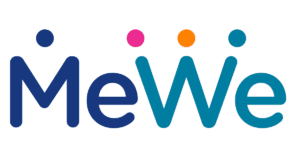 Much has been made lately about alternative social networks and their place on the net. I'm not here to litigate that topic. What I will say is that I've been having an absolute ball over on MeWe lately. For one, MW's stance on user privacy and data collection is simply awesome. For another, the platform isn't all politics, all the time like some others. It's built on sharing common interests and growing community around topics we all love, which for me is everything from books and writing to college football and tailgate food.
Mostly, though, MeWe gives me the unicorn of all unicorns on my news feed — control. I can filter content by contact posts, group posts, page posts, or all the above. Better yet, there's no algorithm to decide what I do or don't see. It's just all right there, how I want, when I want it. That's unheard of anymore on terrestrial social media.
SIDE NOTE:  I also dig the nifty little profile feature that lets you tell followers what you're eating, drinking, listening to, reading, and watching on TV at any given time. (Yeah, I'm a nerd. We established that a LONG time ago.)
FYI, I'm not planning to leave Facebook or Twitter anytime soon so don't freak out. I will, however, be spending more time on MeWe moving forward because it's frankly just more fun to be over there.
You can find my profile at https://mewe.com/i/ianmalone3 if you wanna connect. Otherwise, I'll see you around the old FB and Twitter spheres. Or, well. You know. When they'll allow you to see my content, that is. 😉