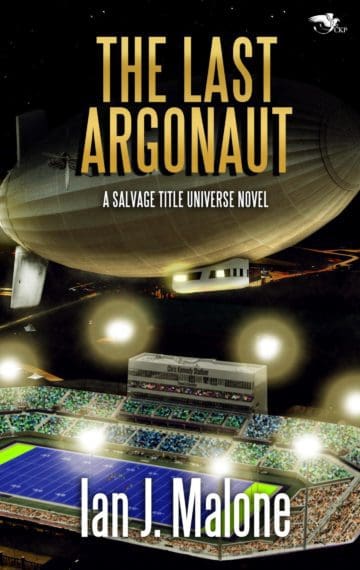 $5.99
Buy Now
Read A Sample
See The Reviews
See The Full Series
Available in:

Kindle, Kindle Unlimited, Print

Pages:

424

Published:

March 14, 2023
"Great moments are born from great opportunity." — Herb Brooks, head coach, 1980 U.S. Men's Olympic hockey team.
Zack Monahan had it all ten years ago. A "rags to riches" story as anointed by the Sol system press, the human quarterback from the slums of Tretra took college warball by storm, smashing every record on the way to being the projected top pick in the next First Interstellar Warball Association amateur draft.
Then came the hit that shattered everything.
Deek Xatori never had a chance. An undersized player on the heels of his fifth roster cut in four seasons, the reeoli journeyman was headed home, hoping for one last shot at professional glory.
Neither being had much to offer to a cellar-dweller franchise on a backwater world, still reeling from the worst natural disaster in planetary history.
Welcome to the world of high-stakes interstellar warball, where craniums collide on the field, secrets lurk off it, and the fates of civilizations rise or fall on a single play. It's also where a ragtag club of misfits, backed by a city of outcasts, just might find their opportunity for redemption.
Fun, 80's-style sports adventure mixes with a poignant look at the power a community can wield when they believe in something together. Ian absolutely charged into the end zone with this one. Do you believe in miracles? Believe in The Last Argonaut!
— Kacey Ezell, author of The Psyche of War series