Exclusive stories for exclusive readers!
By signing up for my email list, you'll be among the first to know about new book releases, events, and upcoming promotions. You'll also receive an e-book containing the short story, Mako: Genesis, for FREE!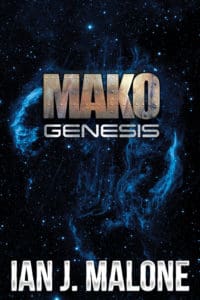 NOTE: Mako: Genesis is not available to the public. It is avilable only to email subscribers as my way of saying "thank you" for supporting my work.
No spam. Just news.
I only send emails when there is news, or I have something to share (i.e. new short stories, covers, etc.). Heaven knows we've got enough span on the internet as it is.
Story Synopsis:
Link Baxter defied orders on Mako Assault's nineteenth environment to save Markus Katahl. Neither he, nor the others could've ever known what that started.
Witness the moment when the Renegades first came to Jon Reiser's attention in "Mako: Genesis," the action-packed short story available only to members of the Ian J. Malone email list.