Did an interview recently with the Sci-Fi Shenanigans Podcast that was a lot like taking a trip to the local buffet. For starters, we steer completely off the reservation in the first five minutes with a full-blown foodie discussion then roll tastefully through every topic imaginable from writing to geek stuff, and yes, even a little sports talk.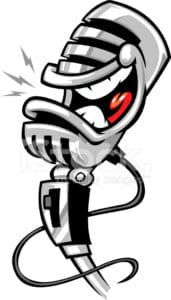 Click here to play the interview!
Thanks again to JR and Christopher for having me. This was a fun one!!!
About the podcast
Hosted by JR Handley and Christopher Winder, the Sci-Fi Shenanigans Podcast (SFS) is a regular audio production featuring a wide range of content, from author interviews and discussions of craft to geek culture rants and fan analysis of trending topics.
To learn more about the SFS Podcast, visit them online via their website or join their Facebook Group.  You can also subscribe to SFS wherever podcasts are distributed.