The following is my panel schedule for this weekend's FantaSci convention in Raleigh-Durham.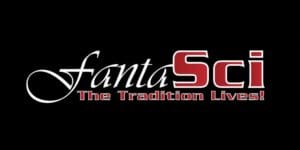 Friday
1-1:50 — Swing, Trooper, Trooper: A Discussion of Sports in Genre (Camellia Room)
4-4:50 — Science for the Writer (Rose Room)
5-5:50 — Shared Worlds (Rose Room)
Saturday
1-1:50 — Writing by the Seat of your Pants (Rose Room)
4-4:50 — Genre Blending (Rose Room)
Sunday
9-9:50 — Jump, Jive, and Write: A Discussion of Music as Creative Inspiration (Rose Room)
As always, you learn more about the con by visiting their website at http://fantasci.rocks/fantasci/
For those not attending, be sure to follow me on Facebook and Twitter as I'll posting pictures and notes throughout the event.
Cheers, gang. Have a great week and be sure to stop by my table to say hi if you're around the hotel this weekend.
Ian