Hey gang. I know several of you are planning to attend next weekend's FantaSci convention in Durham, NC (May 21-23). So, I figured I'd drop a quick line with my panel schedule for those interested. You'll find that as follows: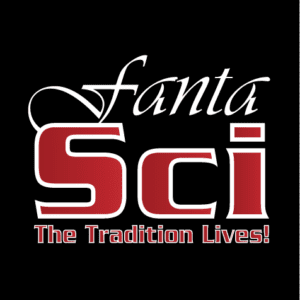 "Soundwaves: How Music Shapes the Writing Process" (Friday at 1pm in the Rose Room)
"Jump Shot: A Discussion of Sports and Genre" (Friday at 2pm in the Rose Room)
"Radio Waves: The Rise of Author Podcasting and Streaming" (Saturday at 1pm in the Rose Room)
FYI, despite only having three panels I'll be around the hotel all weekend for anyone looking to catch up with me. That includes the 4HU Dining Out event on Saturday night.
I'll also be spending quite a bit of time at the Chris Kennedy Publishing sales table in Author's Alley since I won't be manning an author table of my own this year. So, if you want to catch up, get a book signed, or buy a book THEN get it signed, that's where you'll find me.
Cheers, y'all. Travel safe next weekend and can't wait to see you at FantaSci!
Ian
PS – The guys and I will be interviewing FantaSci convention chair Joel Lyons on next week's episode of The Dudes in Hyperspace Podcast to discuss all things FS 2021 (panels, guests, pandemic safety procedures, etc.). We'll also be recording some exclusive content on-site for release during con weekend, so be sure to subscribe to us on Apple Podcasts, Google Podcasts, Spotify, YouTube, etc. to catch that. (Click here for a full list of the platforms where you can find the show.)