As was announced at the start of our most recent episode on The Dudes in Hyperspace Podcast, I can now officially confirm that my debut novel, MAKO, will re-release worldwide on May 22, 2020 through Theogony Books!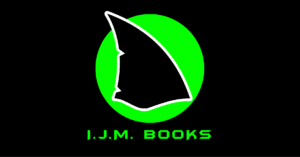 The remainder of THE MAKO SAGA trilogy — RED SKY DAWNING and AT CIRCLE'S END — will arrive later this summer culminating with the release of my new Makoverse spinoff novel, DETRON CITY VICE, this August.
Stay tuned to the IJM News Desk as more details unfold. You can also visit the Theogony Books website to learn more about the other fantastic books and series on their roster!
New to the Makoverse?
Get a jump on the MAKO re-release by checking out the official prequal, MAKO: GENESIS, available FREE along with two more short stories to members of the IJM Mailing List.
Click here to sign up and start reading today!