"Watchmen" TV creator Damon Lindelof was asked in a recent interview what he thought a modern-day Superman film needed to look like in order to be successful at the box office. Basically, he gave the stock response about the myriad challenges of making a boy scout like Supers relevant in today's age of antiheroes.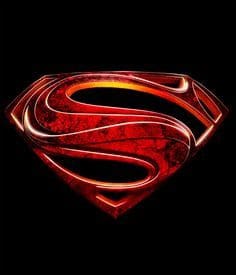 As a child of the 80s/90s and as a lifelong fan of this character, I always take umbrage with this assertion. Fact is, there are still legions of fans out there who want to root for the good guys simply because they're that — good guys. Heck, I'm one of them.
Don't get me wrong. I like a complex protagonist as much as the next consumer. I also like it when my characters learn things along the path of their journey. At the same time, it's refreshing sometimes to follow characters who possess an innate understanding of right and wrong, and we as fans know they'll never compromise that, no matter what the story throws at them.
Does that make characters like Superman vanilla or predictable? Maybe. Know what else is predictable, though? The bonafide awesomeness of my mom's lasagna, and you can bet your hard-earned dollar that I'll piledrive every ounce of that plate anytime it's put down in front of me.
As an aside, Lindelof goes on to express his excitement over the idea of J.J. Abrams directing a Superman film now that the latter is a major player at Warner Brothers (a hot rumor lately).
I want to be clear here: I couldn't care less about an Abrams-led Superman film. Sorry. Part of that has to do with the mess he helped make of Star Wars. Mostly, though, it's because I read his script for "Superman: Flyby" back in the early 2000s, and again, as a lifelong fan of this character, I thought the liberties J.J. took with the mythology were way out of bounds (Jor-El did NOT commit suicide and Lex Luthor ISN'T a Kryptonian). 😕
Anywho, I read this story earlier on Twitter and it struck a chord. So, I thought I'd take a sec to chime in while I had a minute.
Cheers and stay safe, y'all. As always, feel free to hit me up on social media if you think I went wrong somewhere.
Ian
PS — Mega-bestselling scifi author Chris Kennedy and I had a great discussion about the subject of good guy characters versus antiheroes on the most recent episode of The Dudes in Hyperspace Podcast. Feel free to go back and give a listen then leave a review on your podcasting app once you're done. We, the Dudes, REALLY appreciate those. 😉